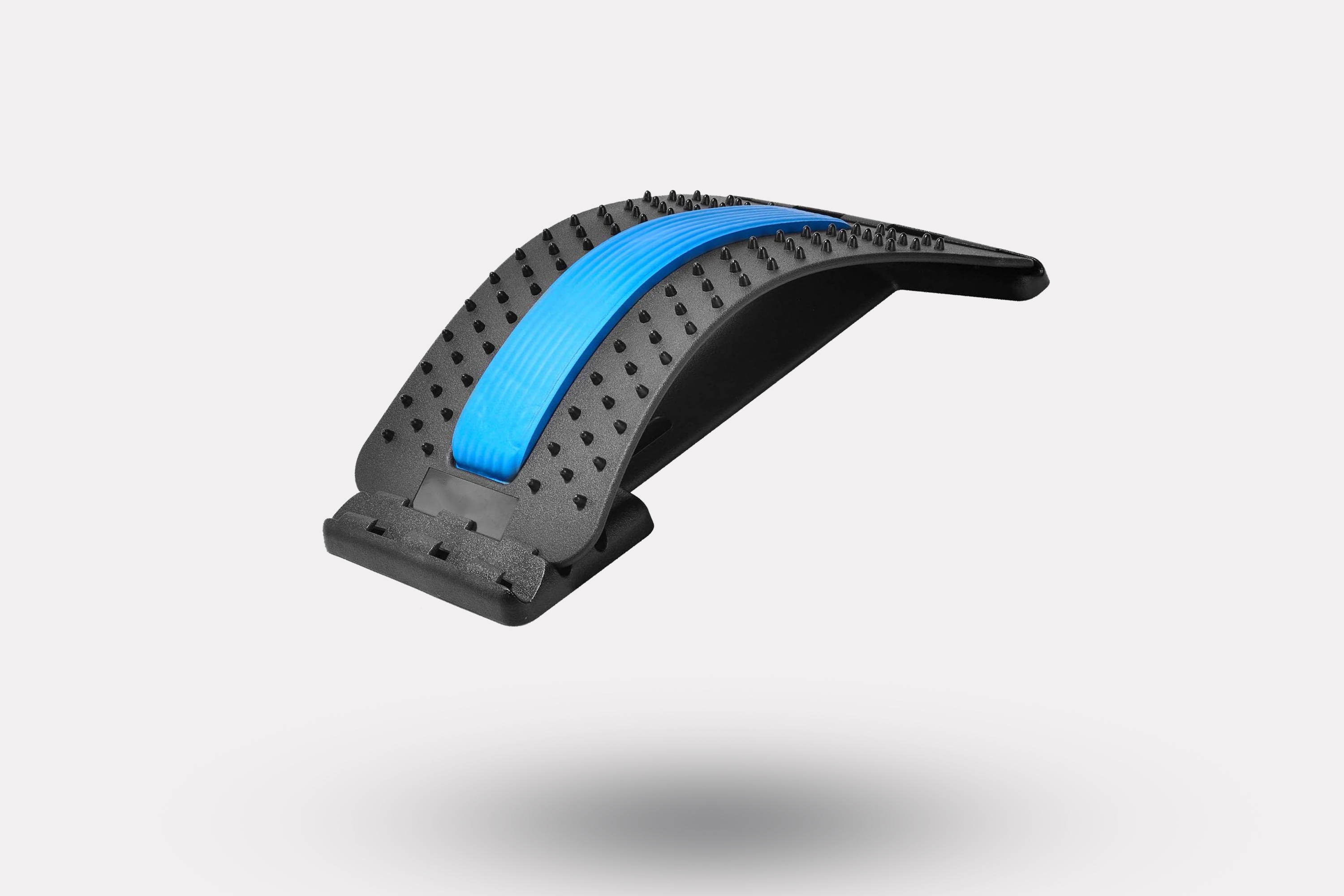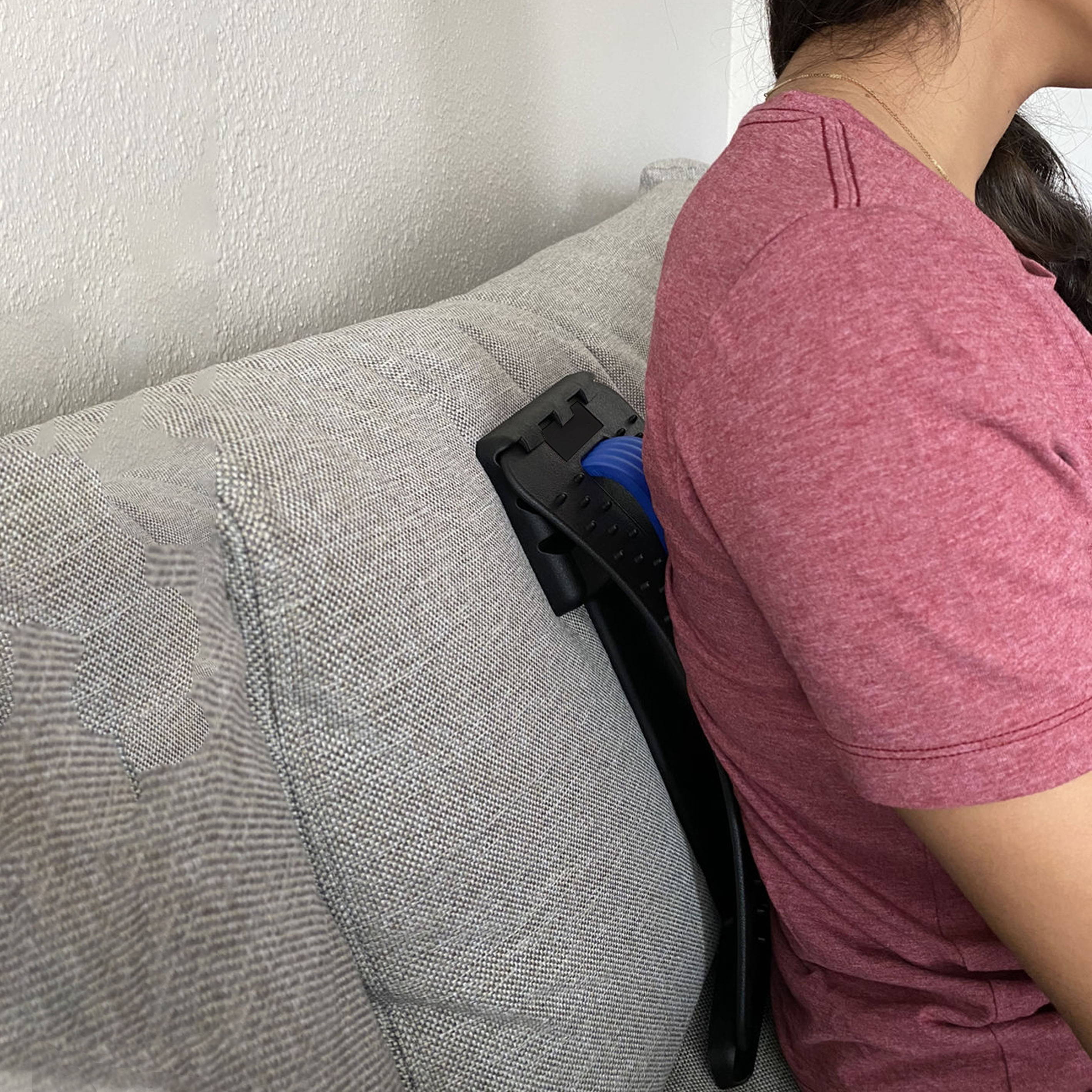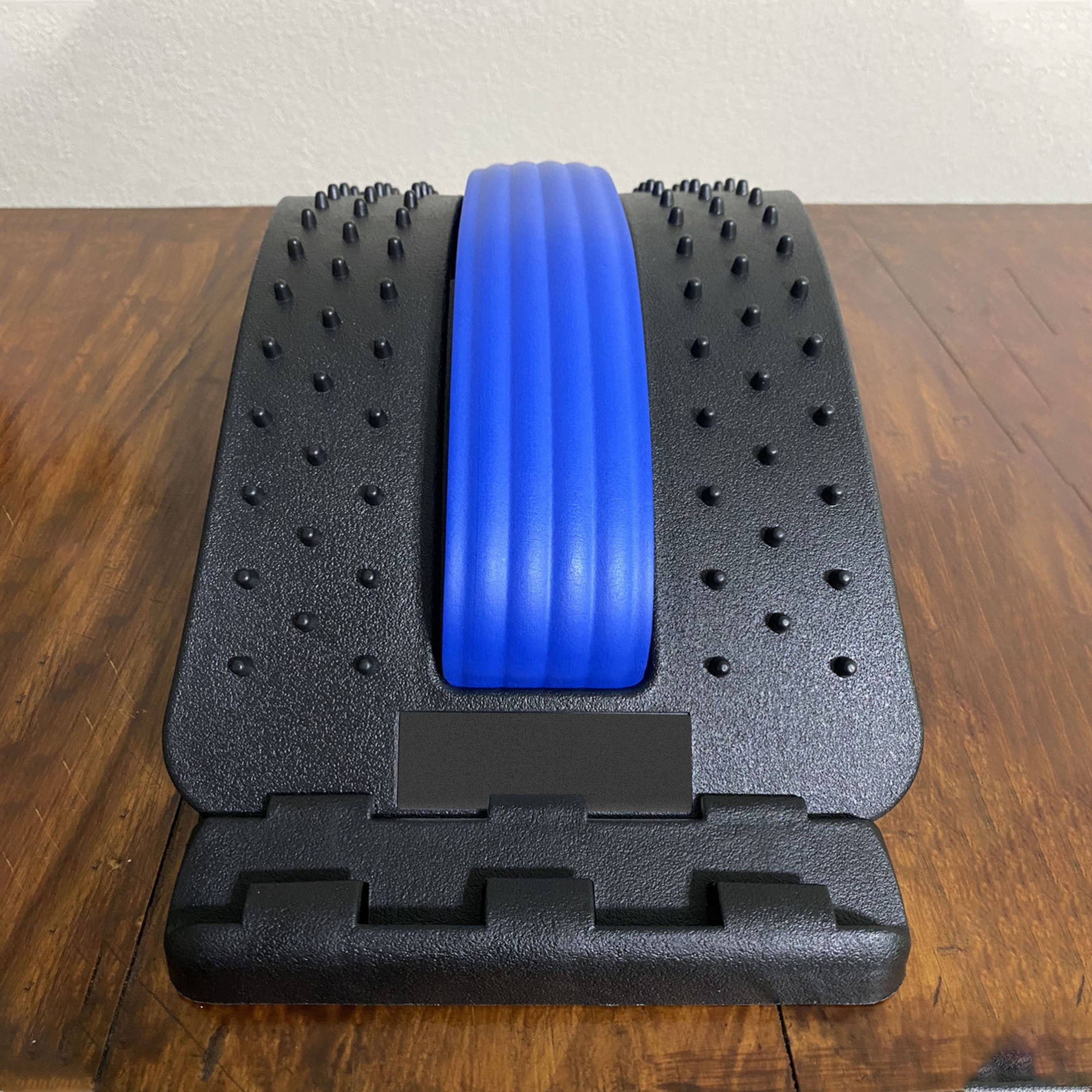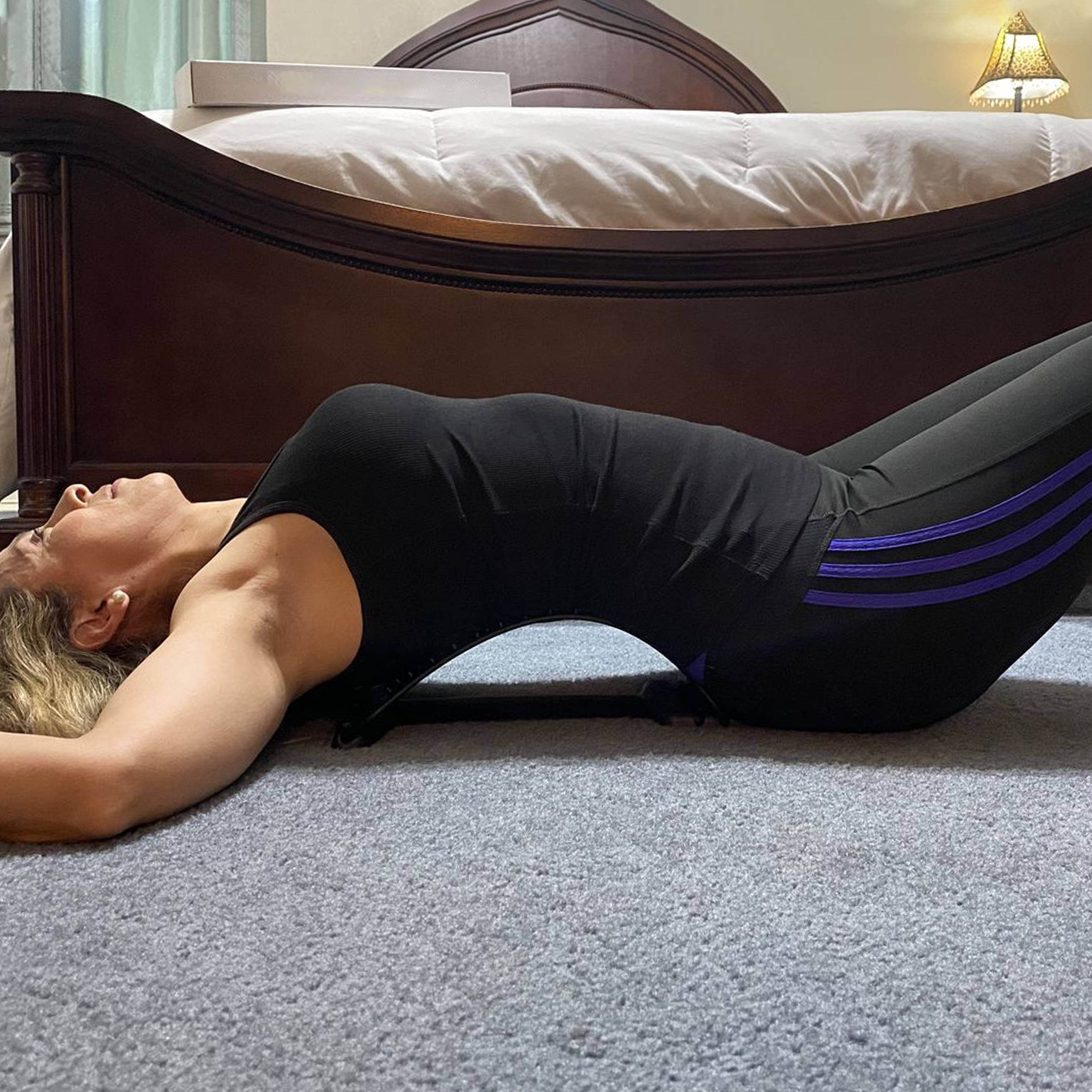 Gravity-Stretch® Back Stretcher
Avoid expensive messages or physical therapy sessions that have you coming back for more the following week. Everyone is looking for a anytime-solution to back pain, why? - Because we experience it every single day.
The stretcher's use is simple. Just adjust the hump height to the pressure that is most comfortable for your spine (the higher the hump, the more pressure), and lay back on top. That's it! Good-Ole Gravity does the rest for you. As you lay, your spinal discs decompress, realigning it while relieving tension. The stretcher's 88 plastic acupressure studs apply micro-pressure to your muscles, enabling healthier blood circulation.
Dimension:
15 x 2.8 x 4 inches
Weight:
1.2lbs
Material:
ABS plastic
Adjustable angle:
15°, 35°, 50°
Max support weight:
200lbs
Three Levels of Adjustment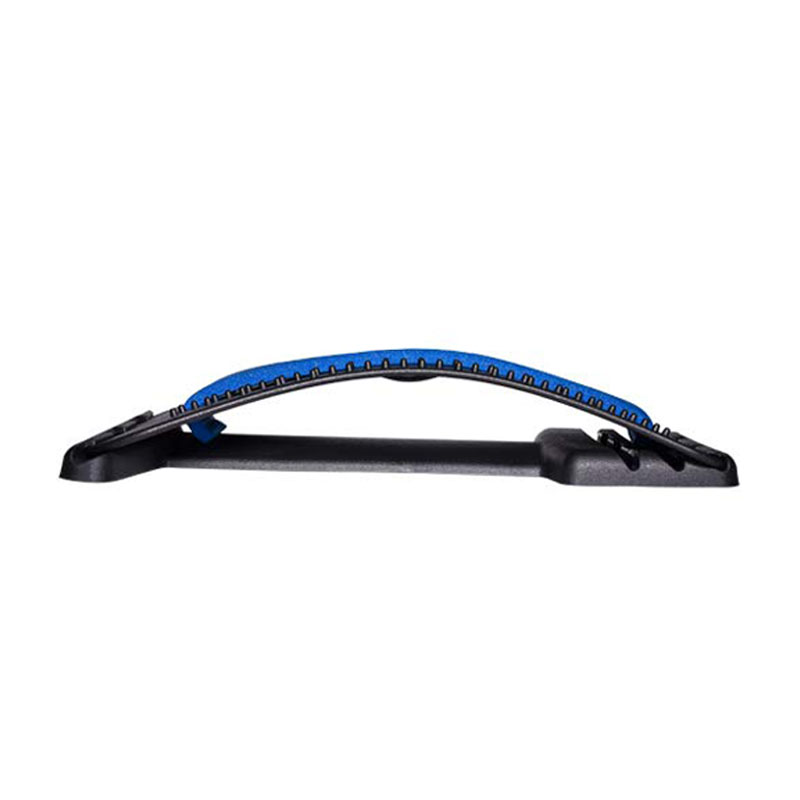 Level One is a perfect start for anyone who wants to test out the Gravity-Stretch® back stretcher. We recommend everyone start their gravity-stretching experience with Level One.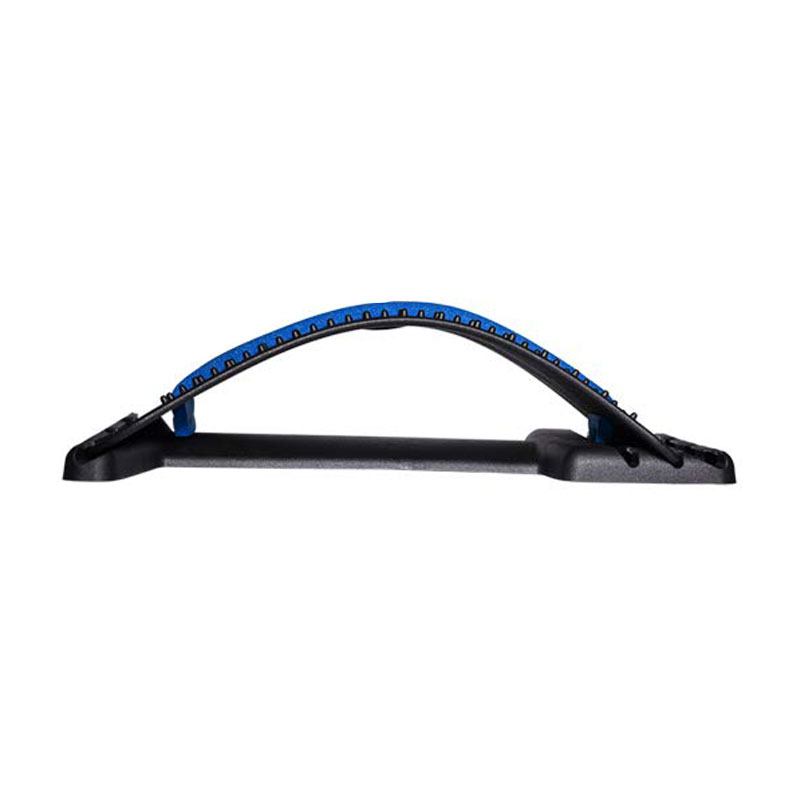 Level Two is the perfect midpoint of stretch and relaxation. It provides a significantly bigger stretch than Level One and will activate the accupressure pins much more effectively.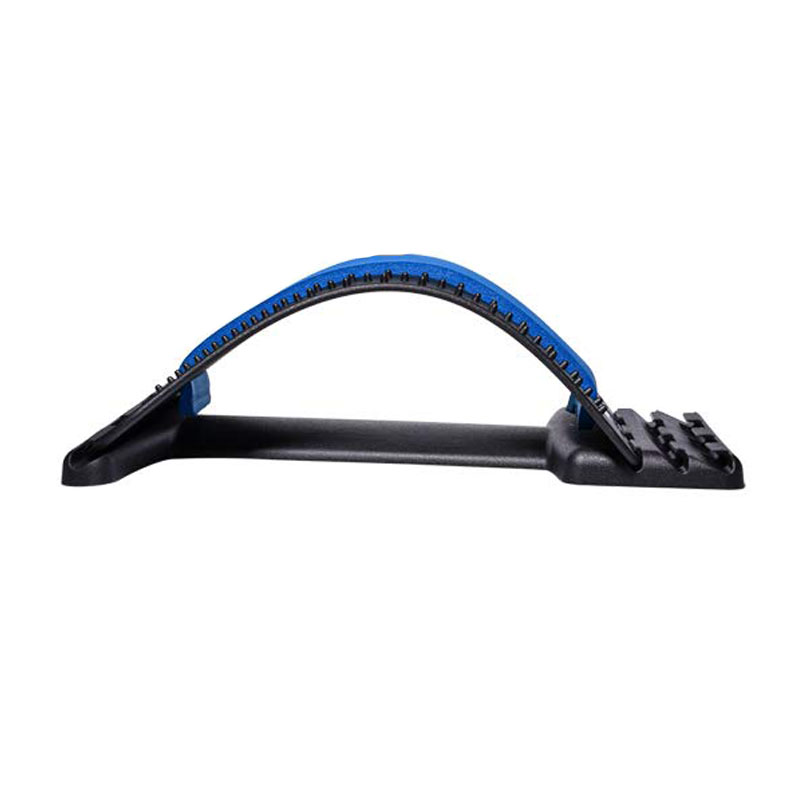 Level Three provides the user with the strongest stretching experience. Gravity works its magic best up here, which is why we advise to use this Level with caution and only after thoroughly experiencing the first two Levels.
The Gravity-Stretch® back stretcher is another Sport-Certified product that is ideal for everyone from the average hard-worker to pro-athletes all over the world. The perfect combination of stretching and acupressure is here.